About This Episode
In this episode, I interview industrial and organizational psychology expert, Dr. Paul Spector.  Dr. Spector is an internationally recognized leader in this area of science, having written dozens of academic articles and one of the finest textbooks on the subject.  Together, we talk about the elements that make leaders most successful.
In order to offset the costs associated with making this podcast available, the above links are affiliate links, which means that if you click on them and make a purchase, I may receive a commission (at no additional cost to you).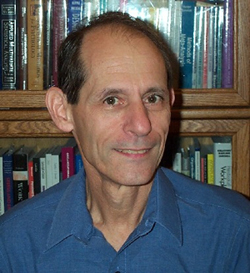 About Our Guest
Dr. Spector is a professor who has spent a career teaching and doing research about the human side of organizations. He has taught both industrial-organizational (I-O) psychology and business at the bachelor's, master's and doctoral levels.

Born in New York City, he has spent most of his life in Florida. His initial education in business came from his parents who were entrepreneurs with several small businesses.
He received his BA in psychology, and a MA and Ph.D. in I-O psychology. After graduation he spent seven years in various academic and nonacademic positions.
He returned to the USF Psychology Department in 1982 where today he is a Distinguished University Professor and director of the school's interdisciplinary occupational health psychology (OHP) program. The OHP program bridges the Psychology Department with the NIOSH-funded USF Sunshine Education and Training Center (ERC), housed in our College of Public Health. He also has a courtesy appointment in the Information Systems and Decision Sciences Department in the Muma College of Business at USF, where he teaches in the executive Doctor of Business Administration ( executive DBA) program.
From 2000 until summer 2015 he was director of the USF News and World Report 2nd ranked USF IO Psychology Doctoral Program.
(Text taken from Dr. Spector's website)